Meet Michelle Moore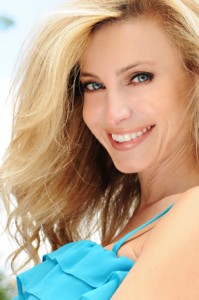 An entrepreneur, public relations professional, author, model and actress, Michelle also is a mother of two. Founder and president of More Marketing Communications, Michelle is a media specialist who has worked with the Today Show, 20/20, Good Morning America, CNN, CNBC and many other television outlets and programs as well as with many major daily newspapers including Wall Street Journal, Miami Herald, Chicago Tribune, New York Times and newsstand publications including Inc. Magazine, Fortune, Fortune Small Business, Harper's Bazaar, Lucky, InStyle and many more. Further, she is a media and crisis media trainer having trained professionals at every level to effectively deliver their messages.
In addition to PR, she has been modeling and acting since her teens, having appeared in hundreds of TV commercials, newspapers, magazines and print ads for clients from DSW and Victoria's Secret and Express to Wendy's, FrontGate and Hollywood Casino's. And, she has appeared on television – starring in MTV's Made as a Made Coach and was on the set of Disney's 2010 Secretariat as Diane Lane's stand-in.
Active in her community, she helped to launch and actively works with Project Blues to help people impacted by cancer who do not have the financial resources to deal with it. Plus, she also is a board member for the Lawrence Funderburke Youth Organization, teaching kids financial literacy and life skills. She has also volunteered in a marketing capacity for organizations including JDRF, Fashion Week Columbus, and the Center for Effective Discipline among others. Her community involvement played a big part in her love of pageantry, giving voice to the causes she promotes. Crowned America's Perfect Woman 2011, Michelle was Ohio's Perfect Woman 2011, as well as a former Mrs. Ohio America 2002 and Top 10 finisher at Mrs. America. She holds a B.A., Journalism, from The Ohio State University.